Like so quite a few of you, I as well have had my share of economic complications the previous couple years. Throughout the fantastic occasions, I got a tiny overzealous and bought a 2nd residence and a seasonal getaway rental. Generally this meant that I had three mortgage payments and the rental earnings I received only covered the expenses on the seasonal getaway rental throughout the summer season months. Once winter came around, these came out of my pocket as well, so I decided the most effective point to do was sell the holiday rental, so on the market it went.
There my listing sat, and sat, and sat, collecting dust with no provides. It got to the point exactly where I could no longer afford to make the payments on the 1st and 2nd, so with much hesitation, understanding I was going to ruin my perfect credit rating of the past 20 years, I stopped creating the payments on December 1st, 2008. brians club had no choice.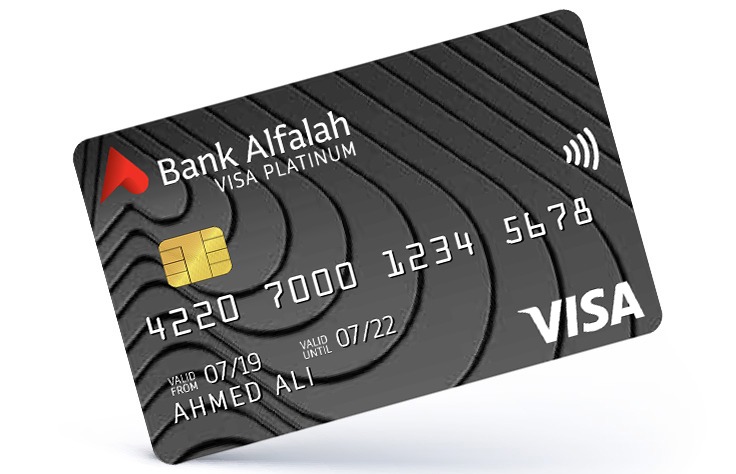 The late payment letters and collection telephone calls started coming rapid and furious by February. I really needed to find out yet another language or two, because how a lot of times can you tell a collection agent "I never have the dollars" just after three telephone calls from the identical lender in One particular WEEK? Maybe if I could say it in Spanish or Greek, they'd understand and quit calling. But no…..persistent buggers they are….and the saga continued till I just stopped answering the phone.
So April came and I got a letter from my credit card corporation who holds each my Visa and my American Express accounts for the previous 15 years. These two accounts didn't get started out with this "ungentle giant", but they ended up there much to my dismay. So anyway, I got this letter saying that my $45,000 credit line (that I paid perfectly up to that point I may well add) was getting reduce to $13,000. Guess how they came up with that amount? It wasn't rocket science or something. My balance on the card at that point was $12,800, so I guess $13K looked like a nice round quantity. Ditto for my American Express account. This organization is practically nothing if not effective! Absolutely nothing like killing two birds with one particular stone!
Becoming the so known as "credit specialist" that I am, I knew this was the start off of the ramifications of my not producing my mortgage payments on my seasonal getaway rental, but boy, did that hurt the ego or what? I'd had that account for 15 years with a $45,000 credit limit had by no means missed a payment or ever been late, and now it was down to $13,000. If that wasn't negative sufficient, do you know what takes place when your balance is essentially as higher as your credit limit? It completely dumps your credit scores……as if the late payments on the mortgage weren't poor enough. I went from a 768 score down to a 569. Thanks for the assist! Deep down I knew and understood their reasoning. I was now considered a credit risk and they had to limit their possible loss. I confident didn't like it, but I understood it.
Okay, so I had to adjust my spending…..move auto payments around to another card that hadn't cut us yet and generally fight on-going depression for the subsequent couple of months even though I adjusted to my new crappy credit standing. I knew that once the foreclosure was actually done and more than with, my credit would begin to repair itself, (just after about 2 years) and I wanted to get that clock began, but the lender hadn't foreclosed but. By September of 2009, I was having actually frustrated, so I wrote a good letter to my initial mortgage holder saying "Please take my home!" and I enclosed the residence important. Believed I'd make it simple for them and give them the incentive to just go to sale and get this factor done. I guess it worked for the reason that on October 19th, I lost my home to my first mortgage holder.
I sat back and said "Ahhh…." That chapter is more than and I can move on, but noooooooooooo……. I had a 2nd mortgage too and they wouldn't go away. In all fairness, I got this 2nd in 2007 when I saw the writing on the wall with the economy and actual estate values. I took as significantly out of this house as I could…..to the tune of $135,000. I put some of the cash into upgrades on the residence that got foreclosed on, and I used the rest to live on for 2008. Wells definitely had each and every correct to want their loan repaid and since they did not initiate foreclosure proceedings themselves, I was now becoming hounded by Wells constantly. "Either pay or we'll seek legal action."
Once again, getting the "credit professional" that I am, I knew if they decided to seek legal action, that would outcome in a judgment against me which would be an additional massive ding on my credit and it also would start off to accrue interest on a substantially higher scale. My Second Mortgage lender told me that if I produced payments NOW, straight to them, the interest would quit accruing on the account and any payments I produced would be credited directly to the principal. Considering the fact that I did not see any other way about the circumstance, brief of filing for bankruptcy, I began to pay them $200 a month. They actually wanted $65,000 and they'd call it settled, except for 1099'ing me for the difference. Isn't that nice? Yeah, like if I had $65,000, I would not be in this mess.
So far, so great with the $200 a month till final month, when they tried to talk me into the "10 year plan" for $1,200 a month. Naaaa…..that's a bit a great deal…….how about $300? They seemed to be okay with that, but now I'm finding a "Mortgage" call a couple times a week once more. That is okay. I know the number now and regrettably I've been too busy to answer the telephone when they call. I know this arrangement is not going to last forever, but for now, I am dealing with it.
To leading this entire sucky last year off, after taking care of my elderly dad for the past two years, he passed away this last October. I've spent so significantly time with him in the previous two years, that now I'm a small lost, but he's in a improved place. It was his time. He was 87 and his excellent of life was deteriorating quickly in the previous six months ahead of he passed, so I believe it was a good issue that he went just before he got any worse. It brings me comfort too, knowing he is now with my mom, who passed just about 11 years ago now.
My sweet, sweet dad, who was my financial advisor forever, looked out for himself nicely over the years, and I was left with a little bit of funds from him. It wasn't a ton, but I was really thankful for it and it allowed me to pay off my Visa and my American Express last week. I thought, okay, at least I have two credit cards now with $11,000 to $13,000 limits on them, and that really should help my credit scores come back up now, because my balance-to-limit ratio is not going to be high any longer. This was going to be the beginning of beginning to get my credit rating back.